This was an older article about the Sneak On The Lot film school workshop that came out in the Hollywood Reporter.  But in our attempt to pull together all our archive of material, we thought you might enjoy a little lite reading.
---

by David E. Williams
September 21-23, 2001
Ahead Of The Class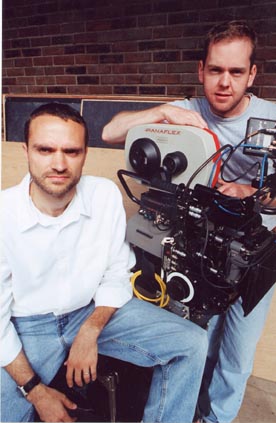 Recognizing that there is avid interest in filmmaking among precollege teens, many high schools are now offering film and video classes, with such grassroots organizations as Sneak On The Lot holding workshops that inspire these youths to follw their moviemaking dreams.
"We wanted to make a difference," says Chet Thomas a writer-director who co-founded the nonprofit Sneak On The Lot with Darrin Fletcher, a professional storyboard artist, in the wake of the Columbine tragedy.  "We felt that if we could inspire kids to follow their interests, that we could help."
Impressed by their proposal, the Utah State Office of Education granted Sneak On The Lot a small budget to finance their first workshop in Salt Lake City.  The workshop produced a short shot on digital video, calling on the students teachers and professional filmmakers to work together as a film crew.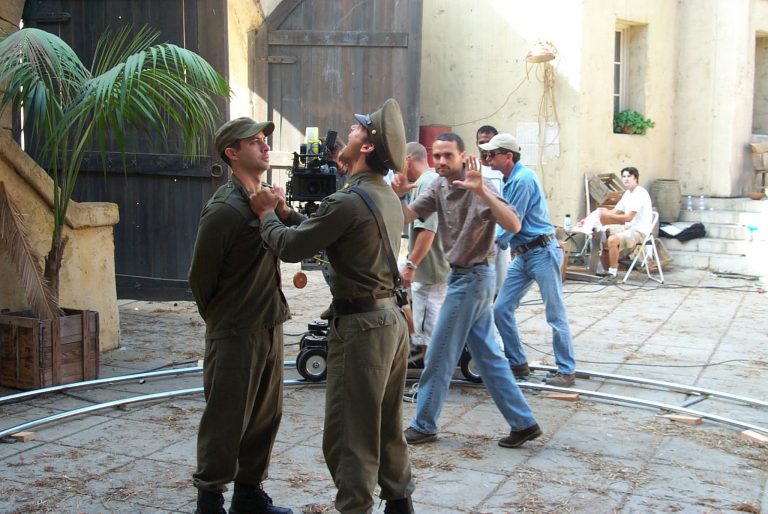 With the assistance from DreamWorks, Universal Studios, Panavision and others, Thomas and Fletcher held their latest workshop on Universal's back lot in August with the help of actors Frank Grillo and Danny Trejo and several crew members from Steven Spielberg's recently wrapped "Minority Report."  The result is "Simplicity," a 35mm short that is now in postproduction.
"Essential, we've used our contacts and pulled favors to put this all together," says Fletcher, "And by having teachers participate in the process, they will be able to pass hands-on experience to their own students."
---
Film School Workshop
The Sneak On The Lot film school has grown and taught over 30,000 students all across the United States.  We have been a long journey and have has seen thousands of films completed and many youth grow up and become sought after talent in Hollywood.
This past month we have completed our fifteenth year of summer workshops in Hollywood with teachers and students and we've got a lot more in store… stay tuned!