[section_title title="Our Mission"]To give young people a safe and effective way to express themselves through film and the arts, while providing an unmatched leadership training environment.[/section_title]
[section_title title="Leadership"][/section_title]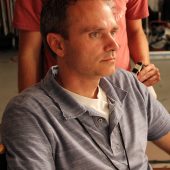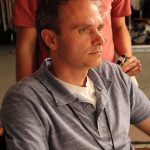 Chet Thomas
Co-Founder & CEO
Chet cut his teeth working in Feature Development at DreamWorks SKG.  Chet brings a vast knowledge of the industry to the students on the Lot while constantly pushing the team to find the best that's in them.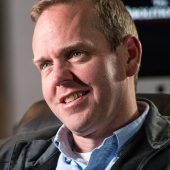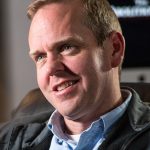 Darrin Fletcher
Co-Founder & CCO
Fletch's background in film started at 16 when he became an animation layout artist for Saturday morning cartoons.  He has been a part of over 75 feature films and takes on the creative operations on the Lot.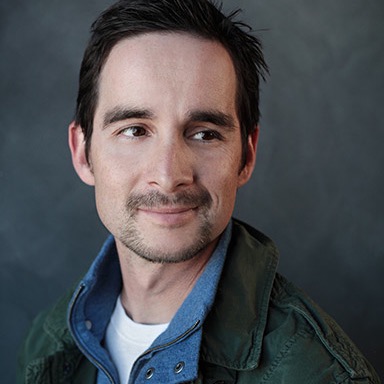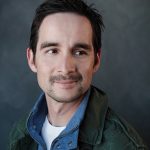 Timber Barker
CTO
Timber has worked with learning technology for companies such as Ernst & Young, AT&T, Citigroup, Xerox, and USAA.  His expertise revolves around behavior modification and gaming for learning.
[section_title title="Founding The Lot"][/section_title]
On April 20th, 1999, there was the first major school shooting at Columbine high school in Colorado.  This event shook the nation and caused Chet and Fletch to ask the question, "what can we do?"
Three days later they approached a local high school and asked if the students there wouldn't mind writing an essay about the event.  Several of the student's responses stated that they were thinking about doing something violent as well.  This sent chills down the spines of Chet and Fletch.  They knew they had to do something… but what?
They decided to start an educational program for students based on the only thing they knew how to do… making movies.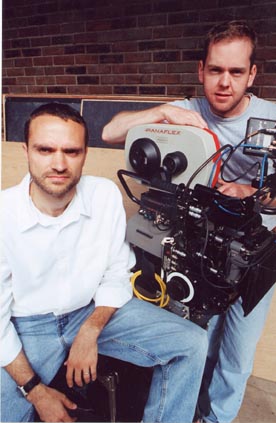 [section_title title="Early Growth"][/section_title]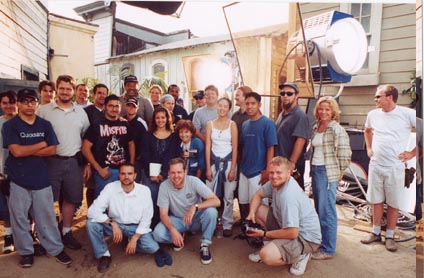 While Chet worked his way up through the ranks at DreamWorks SKG, Fletch met with a few high schools and invited students to participate in what they thought would more of an experiment than anything else.  The test was to see if filmmaking made any difference at all in the lives of students.
Fletch took a year off from making movies and opened up a small office where he taught students the craft of filmmaking.  Having learned it by being on set, he began by simply making movies with them.  "We must have made something around 20 or 30 movies that first year with the students", Fletch recalls.
The Hollywood Reporter described the lot as the Next Next Generation.
[section_title title="Workshops" dark_skin="true"]The need for trained instructors[/section_title]
We soon realized that the students were only going to be as good as their instructors.  We had to make sure the teachers knew the craft of filmmaking so they could pass it along to their students.
Chet and Fletch decided to host a workshop in Burbank, California for both students and educators to work alongside professionals in the production of a short film. This weeklong workshop includes classes focusing on development, pre-production, production, and post-production as well as presentations and QAs with producers, sound designers, composers, and editors.
"What we saw happen after the workshop was thrilling", recalls Fletch. They began to see how successful the workshop truly was when the students began uploading their films. Those students' films who's teachers attended the workshop were far superior to those who had not.
[button_box icon_1="fa fa-question-circle" icon_2="fa fa-question-circle" text_1="Workshops Info" link_1="https://ismworks.com/workshops/"][/button_box]
[section_title title="Partnerships"][/section_title]
It didn't take long before the word began to leak out that there was a working filmmaking course for students.  Educational partners began to spring up starting with the state of Utah who adopted the Sneak On The Lot curriculum as their official filmmaking course.
Student Television Network (STN) was next, engaging the Lot to host and judge their film competition.
Skills USA, the largest high school competition in the country came next.  Chet and Fletch have judged the Digital Cinema competition for several years and recently have been offered the chair position for the entire competition.
[button_box icon_1="fa fa-question-circle" icon_2="fa fa-question-circle" text_2="Frequently Asked Questions" link_2="http://sneakon.com/friendly-asked-questions/"][/button_box]