Happy Teachers/Students
What Our Users Are Saying About Sneak On The Lot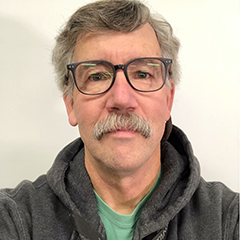 Prior to this, I was a classroom teacher for 36 years. For many of those years, I taught Moving Image Arts which focused on documentary, narrative, and animation. I spent...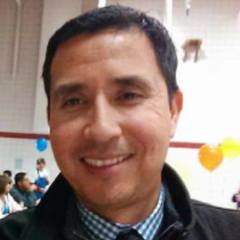 To be honest, there is nothing out there that offers the all-inclusive program that you all offer.  If there is, I could not find it.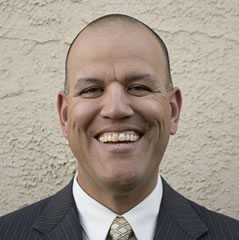 My students and I love the SOTL program!

That is SO COOL!  Way to up the ante on linking classwork to the VERY real world.  You are doing amazing things with your company, and I want you to know that...

I love your site and think I can actually teach this film class now. 🙂

Thanks for what you're doing for education.  It's pushing me in a lot of great ways.

I have to let you know that I have started using the curriculum this year and the kids, and I love it!  I actually feel like I know something.

Best training in 19 years!

Every evening I would think, "What will they do for an encore." and each day after, I was amazed.  Things got cooler and cooler.  This opportunity offered a taste of everything...

Just attended one of the best workshops ever in my 20 years of teaching – Sneak on the Lot – amazing- my head is filled with tons of ideas –...
Invaluable.  Thanks so much! Everything happens so fast, my brain has been overwhelmed and is whirling.  I just hope that my brain retains as much as possible to pass on to the...

The Sneak on the Lot Summer Workshop was the most valuable experience of any teacher training I've ever had. After attending the SOTL workshop, I completely repaced my curriculum to...

It's a lot of work but well worth it. How can we expect our students to do this without experiencing it ourselves?

Thanks Sneak On The Lot!!!  Best Summer training EVER!!!! Whether an experienced film & video production teacher or just starting out, there is so much depth and a wide breath of...
There were so many elements of this week that were so amazing it's hard to pick a favorite part but I would have to say that the production day was...

Man, listen, I'm still sharing my summer workshop experience with my students and colleagues! The camp was awesome, and I really appreciate the opportunity you gave me to get me...

Go! – the experience changes the way you think about filmmaking – story building and production.
The experiences that I had at the Sneak On The Lot Workshop gave me such a richer knowledge of the industry. From scriptwriting to editing, I feel like I have...
What an unreal week...in my wildest dreams I could not have pictured this week...thank you

Go! It's an incredible workshop where you have the opportunity to learn as much as you desire from true industry professionals who are willing to share their knowledge with beginners.
The Sneak On The Lot experience was an outstanding, eye opening experience that I will take back to the classroom with excitement.

Once we became introduced to Sneak On The Lot, we knew we had a partner for life. So during the past 2 years, over 40 Ladue High School students have...
Thanks so much for your time, guidance, and encouragement. I think I speak for all the teachers and students who will be involved with the Sneak On The Lot courses,...

Needless to say, we were really impressed. Thank you for taking the time to work with us. This is a great opportunity for our school and students.

The support and cooperation I received from Sneak On The Lot was tremendous. Whether on the phone or through email my questions were quickly answered in a professional way.
The people...

My students and I are excited about the Sneak On The Lot curriculum and video projects we plan to undertake this year. The Sneak On The Lot summer workshop training...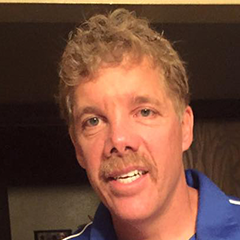 Great experience. Do what you need to do try and get here...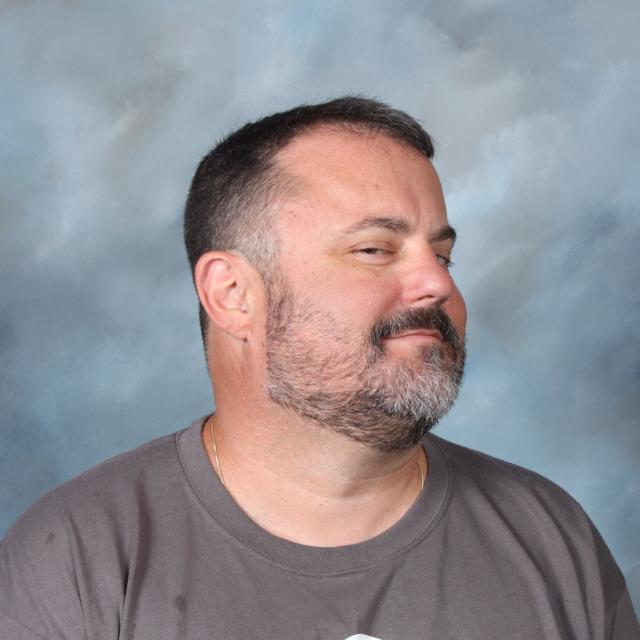 It was like boot camp for the movie industry. Plan on having your head explode a little the first day on set.

Without Sneak On The Lot I would never have finished my first feature film in high school.

Sneak On The Lot has given me opportunity after opportunity in my career. I owe a great deal of my start to that program.

We just held our Film Festival in front of 250 people from the local community – thanks for a wonderful curriculum.

Our program has won double digit awards in our region and state for our film program. We crank out approx 6 short 5-30 minute films every 6 six weeks. So...

We chose Sneak On The Lot because it was created by professional filmmakers. It uses everything that we want to teach the kids on an academic level.

I've never seen anything like this on the web, I had a blast.

Fletch and Chet have truly developed a new and entertaining way of delivering content on the web. I could spend hours just poking around the site looking for new talent.

An invaluable experience if you are using motion media in your classroom.

I had an absolutely fabulous time and the experience will be invaluable to my teaching. The exposure we received on an actual set and the knowledge gained in talking with...

This training was worth every last cent…I was completely awestruck

The site has become a tremendous asset in teaching film and video production. I highly recommend using it.

In 19 years of teaching film and multimedia, I have never seen a simple curriculum that can compare to Sneak On The Lot.

GO! There is no better way to see the industry first hand + have someone walk you through the process while feeling you are a part of it.

I would absolutely recommend this workshop.  You can't get this experience anywhere else.

Wow! What a week. I have learned so much and now I will take it home and apply it in my classroom!

The most incredible video/film workshop I've ever been to! Learn the entire process of student filmmaking from story development to distribution. You will benefit your students for years to come.

Sneak On The Lot puled back the curtain and exposed the true magic of how films are crafted.

Great workshop. Amazing people to work with. It's hard to find an extensive and accessible workshop about the production of film for teachers but it is even more of a...

I would do this every single year if I could. Not only do you meet amazing and knowledgeable facilitators, you will make connections with other media teachers. The resources, contacts...

What an amazing experience…to be surrounded by so much talent at Sneak On The Lot. This workshop is incredible-one I will never forget. Chet & Fletch are superstars in my...
Do it, no excuses. This experience is worth every second. Become the teacher your students need you to be.
Getting to know development, pre-production, production, post production…yes please. Sign me up! This experience has been an eye opening opportunity to see filmmaking in LA. For this Kansas teacher the...

This workshop provides the two most important things in life; hands-on film skills and relationships. My Logline of the experience: Leary film teachers from across the country embark on a...

As promised, this experience was a whirlwind of knowledge; insight from the industry, and just crazy exciting. I never had so much fun in a workshop; I met wonderful people...

A fun and good introduction to the complexity of the film industry. Who would have known the depth of the business? Fletch & Chet have lived it and share their...

Opportunity of a lifetime, film school like no other, I learned more in one week than I thought possible about the art of filmmaking. Highly recommend this experience to any...

The Sneak On The Lot summer workshop was an unbelievable experience that every video production teacher should participate in. "It all starts with the script!" …and great producers!

Fletch & Chet showed how a film is constructed from an abstract idea to finished product.  I compare this to construction of a building.  This workshop showed, and allowed us...

This is a one-of-a-kind workshop that enables both teachers and students to observe, learn from and participate in a professional production. This is an opportunity to ask all of those...

"Sneak On The Lot has created the 'MICROSOFT OFFICE' for film makers."

"Basically, Sneak On The Lot was like filmmaking boot-camp for me... those few months with Sneak On The Lot were as valuable as anything I learned in four years at...

"You're getting experiences film school students don't even get."

"If filmmaking can get them interested in something they would never otherwise learn, we've done them a huge favor."
"Getting this experience while still in high school I found invaluable."

"They'll be in class because they want to be in class.  They'll be learning because they see a purpose."

"The enormous advantage of being able to actually have access to people who wouldn't have time to come to the classroom… I think has to be invaluable."

"Sneak On The Lot provided us the opportunity to bring the expertise of Hollywood filmmaking to our students."

Filmmaking is the most powerful form of communication and students need to be taught this visual language. Sneak On The Lot does this, making education fun again. This website is...

"The total immersion in the process of filmmaking was a life-changing experience. It has infused my passion for teaching this incredibly complex and all inclusive medium for artistic expression."
Be part of the Sneak On The Lot family and register your school today!
Our Schools
We love our schools and here are just a few!